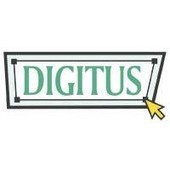 DIGITUS
TM-8006

8099999000698






Spiacenti. Link non disponibile.
Disponibilità: 1
MEMORY CARD READER DIGITUS USB2.0 COLORE BIANCO GRIGIO
.: Scheda del Prodotto :.
Technical data
Interfaces
USB 2.0
Supported memory cards
CompactFlash Typ I , CompactFlash Typ I/II , M2 , MMC , Memory Stick , Memory Stick Duo , Memory Stick MagicGate , Memory Stick PRO , Memory Stick PRO Duo , RS-MMC , SD , SDHC , SDXC , microSD , microSDHC , microSDXC , miniSD , miniSDHC , xD
Features
CF card reader , SD card slot
Colour
Black , Silver
Width
70 mm
Height
40 mm
T
15 mm
Weight
130 g
Product type
External memory card reader
USB 2.0 Multi-card reader, 5-port, "All-in-one", black/silver
The Digitus USB 2.0 All-in-one card reader makes it easier for you to transfer your data on the PC or Mac. You have the option of all the common memory cards. This product has a discreet and elegant design with a black top and bottom in piano lacquer finish as well as an aluminum-colored edges.
This text is machine translated.
Highlights & Details
Easy transmission of digital content to a PC or Mac
Use almost any type of memory card
Directly from the USB port with power
Facts
USB 2.0 compliant
Supports the following types of memory cards: CF, SD/SDHC/MMC/MMC4.0/RS-MMC/MMC PLUS/MMC/MMC Micro/Mini SD, MS/MS Pro/MS Pro Duo, XD, Micro SD (T-Flash), M2
USB mini-B plug socket
Supports USB High Speed 480Mbps and full speed 12Mbps
Supports Media Copy and Hot-Swap
Supports Hot plugging and is Plug & Play-capability
Delivery
USB mini connection cable, 66 cm
QIG (Quick Installation Guide)
System Requirements
Windows 7, 8, Vista, XP and Mac OS 10.x