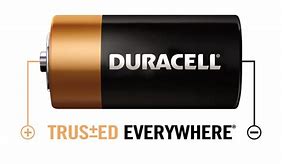 DURACELL
2025

5000394033979






Spiacenti. Link non disponibile.
Disponibilità: 10
BATTERIA 3V DL2025/CR2025/ECR2025
.: Scheda del Prodotto :.
The 2025 is suitable for a range of small electronic equipment including calculators and power photo equipment. Please ensure you check the correct sized battery for your needs.
Duracell offers a wide range of Specialty Batteries. For long lasting power use Duracell in all your important devices.
Duracell is the world's leading manufacturer and marketer of high-performance alkaline batteries. Duracell also markets primary lithium and zinc air batteries as well as rechargeable nickel-metal hydride batteries.
Product Description
This Duracell Battery 2025 Lithium is perfect for use in pagers and cameras and other household and office items that take 2025 sized cells. This Duracell Battery 2025 Lithium cell is 3.0v and has a capacity of 165mAh. Duracell batteries have been engineered to deliver just the right level of power, making them an ideal buy for devices used at home and in the office.